Communicate with Your Student about Healthy Relationships, Safe Sex, Abstinence
By Que'Taurus Certion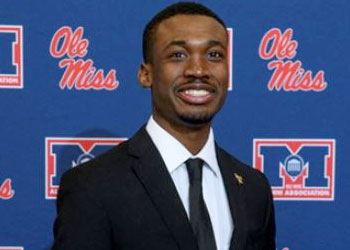 The University of Mississippi wants to ensure that our students have the tools necessary to engage in healthy relationships and lifestyles as they continue their pursuit of higher education. Student relationships can be with a friend or partner, and these relationships can become intimate. 
How can you help?
The Center for Wellness Education informs students about the foundations of healthy relationships and the core principles of sexual health education through presentations, programs and providing educational resources.   
Research tells us that one in four college students contracts a sexually transmitted infection, or STI, during young adulthood; thus, a primary focus of our education is on developing safe sex practices. Sexual health education should continue outside of the college campus and should be a conversation continued with the student at home. Ask your students about their current relationships and if they know how to engage in healthy behaviors to make these relationships thrive. 
Remind students that they can always refrain from engaging in sexual activities altogether. For many, abstinence is a part of their religious or personal beliefs. Let your student know that at any point he or she can also choose to be abstinent if he/she were not already.

 

Be understanding of your student's experiences or curiosity. You can guide your student through conversations regarding healthy relationships. The knowledge that you both gain could be extremely beneficial.

 

Discuss communication in a relationship and the importance of consent. Consent is a sober, verbal, mutually understood "Yes!" The absence of "no" is not the presence of a "yes."

 

Talk about whether the student is prepared for the potential outcomes of a sexual relationship and if contraception is a potential avenue for your student. This is a time to be open and honest about the responsibilities of family planning and how this could conflict with the student's educational goals.

 

Emphasize the act of practicing safe sex and how this affects your student's health and future. Ensure that the student knows that not all STIs are curable. Promote and educate on the usage of condoms and sexual barriers and how all of these can reduce the risk of contracting a sexually transmitted infection.

 

Converse with your student on the realities that some relationships can encompass dating violence, sexual assault, and stalking and how he or she can be trained and educated in these areas through resources on campus and in Oxford. These resources (see below) can not only be advantageous for your student but for others with whom your student interacts.

 
Understanding healthy relationships and safe sex is critical for you and your student as he or she journeys through college. Numerous resources are available for your student including our department, the Student Health Center, Lafayette County Health Department, and the Violence Prevention Office. 
Que'Taurus Certion is a graduate assistant of wellness education in the Department of Campus Recreation. He can be reached at wellnessedu@olemiss.edu.