Campus Office Helps Students Develop Leadership Abilities
By Haley Anderson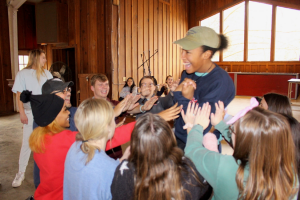 Our office in the Ole Miss Student Union is here to support students who lead through student organizations or through everyday actions. Leadership looks different on everyone, and we are here to celebrate and develop the unique leadership capabilities of every student who walks through our doors.
Why is leadership so important?
Leadership is core to connecting with people, solving complex problems and instituting positive change. We believe that each and every student has a unique capacity to lead — investing in innate talent and passion is key in taking leadership to the next level.
Our grounding definition of leadership is adopted from Ron Heifetz's adaptive leadership model: "Leadership is a process, rather than a set of characteristics. It is building capacity to solve problems, demonstrate values, and thrive in a changing and challenging world."
What ways can a student get involved in leadership on campus?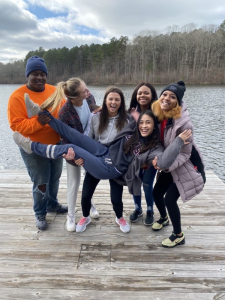 The Ole Miss Student Union offers a variety of leadership programs and workshops, extended through the LeadUM framework. In addition to these leadership development offerings, our office manages all registered student organizations and serves as the hub for campus involvement.
We are happy to guide students through their leadership and involvement journey. Students can visit our website for more information about leadership programs and workshops or drop by the Student Union, third floor, Suite H301.
What do family members need to know to help guide their students when it comes to leadership and involvement on campus?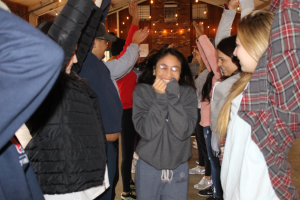 To all of the family members and supporters of our students, we invite you to encourage your students in the discovery of their passion. Our model of leadership is values-driven, and it starts by asking our students — what is important to you?
Transition into college can be incredibly tough. We believe that by motivating students to identify what is important to them, we can guide them to make connections with others and make a true impact in our community. All it takes is a first step.
You might suggest to your students that they take a look at our first-year program MPower, continue that development with the PULSE leadership conference, invest in their talents with our StrengthsFinder assessment, or simply drop in to find out more about student organizations and involvement opportunities.
Haley Anderson is assistant director of leadership programming for the Ole Miss Student Union.