Spring Family Reunion Coming Up April 3-5
By CC Chace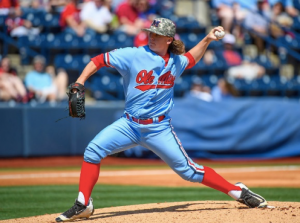 It's spring semester! On campus, flowers are blooming, squirrels are chasing one another in the Grove, and baseball has begun. The Ole Miss Family Association would like to celebrate the approaching end of the school year with you and your family by throwing an Ole Miss Spring Family Reunion April 3-5!
The spring reunion is a time for you and your student to reconnect and enjoy time together before the end of the school year. Special events include Ole Miss baseball, information sessions, presentations and outdoor activities. No matter what event or activity you prefer, we hope you'll join us and make lasting memories with your student and the Ole Miss family.
Register here for the Ole Miss Family Reunion! As an Ole Miss Family Association member, you get access to discounted baseball. Purchase your tickets here!
We are so excited to have you all in Oxford to celebrate! Closer to time, we'll send out a schedule with all the details. If you have any questions, do not hesitate to reach out to the Ole Miss Family Association through phone or email.
Hotty Toddy!
CC Chace is a graduate assistant for the Ole Miss Family Association.