Tips for a Safe Spring Break
By Que'Taurus Certion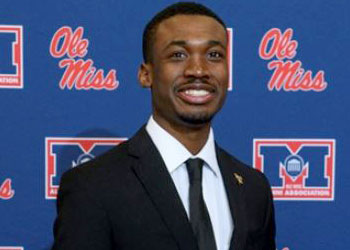 Spring semester presents many exciting social opportunities for students at the University of Mississippi. Included in these opportunities is the infamous spring break, and students may have unrealistic expectations regarding this time off from their studies.  
At the Center for Wellness Education, we want to provide you and your student some tips for ensuring a safe and fun-filled vacation. 
How can you help?
Talk to your student

s

 about their plans for the break.

 

You can discuss with them

 w

here they will

 be, who 

they plan to be with

 

and 

even 

set a daily time for them

 to check in with you.

 

Having contact information for others on the trip can help ensure everyone's safety

,

 especially in the case of an emergency.

 

Remind your student

s

 that there are many possibilities for the break. Some students travel to beaches, the mountains, co

ntinue working

 or relax at home. 

Spring b

reak can take 

many forms

, so students

 do

 not

 need to

 feel pressure

 to conform to 

one idea

.

 

If 

driving is in the travel plans

 

d

uring the

 break, remind them not to be

 distracted 

by texting 

as 

it is 

against the law and put

s others in danger

.

 

Remind

 your student

s

 to wear sunscreen, stay

 

hydrated

 and be

 cautious of their sexual health.

 These are simple but crucial steps in ensuring a safe and healthy break. 

 

Stress in the conversation that underage drinking is against the l

aw. Drinking and driving can and should be avoided at all

 costs. They should look for a

lternative

 forms of transportation

 

if someone i

s under the influence. Also remind them

 that there are other ways to have fun without the consumption of substances.

 
Encourage your student

s

 and fellow travelers

 

to 

be aware of their valuables at all times. These items do not need

 to be out in the open

,

 and an 

emergency

 plan needs to be in place

 in case they are lost or stolen.

 Consider labeling items with their name and number to have them returned

 if lost.

 
Following these spring break survival tips can lead to a safe, fun and responsible vacation. Resources are available for students traveling for spring break at the Center for Wellness Education, but we also encourage you and your students to do adequate research on their travel destination and other smart habits for a safe time. 
Que'Taurus Certion is a graduate assistant of wellness education in the Department of Campus Recreation. He can be reached at wellnessedu@olemiss.edu.